The first snow of the season happened and it was a big one! Aisley was a little confused but did a great OOOOOHHHHHH face when we looked out the window to see our neighbourhood coated with a blanket of fresh sticky snow. Quinn, who has been talking about snow angels and snowballs of weeks squealed with delight and could not wait to get out and test out the snow. Thankfully it was a Wednesday so Quinn stayed home with Aisley and I and we could all enjoy together. We sat all cuddled on the couch with hot chocolate and watched the snow fall as we talked about all the fun things our day had in store for us. Quinn made her way to the front door and put on her snow pants and boots and was calling for Aisley and I to hurry up.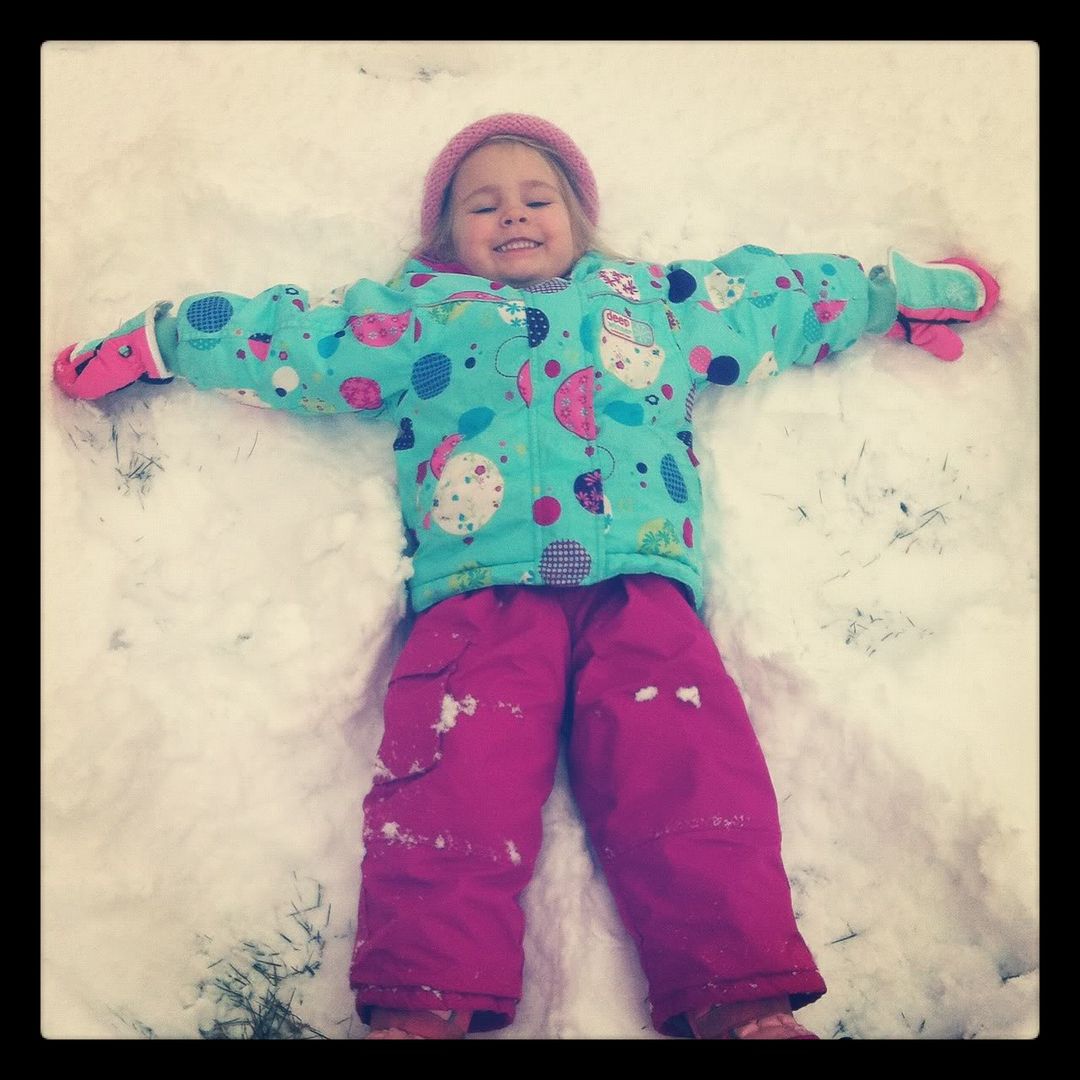 Included in our day was a great lunch with Grandma and Grumpy at Five Guys (so yummy!) complete with peanuts at the table with the shells on, a new one for my kids as anyone there could tell as they both kept trying to eat the shells.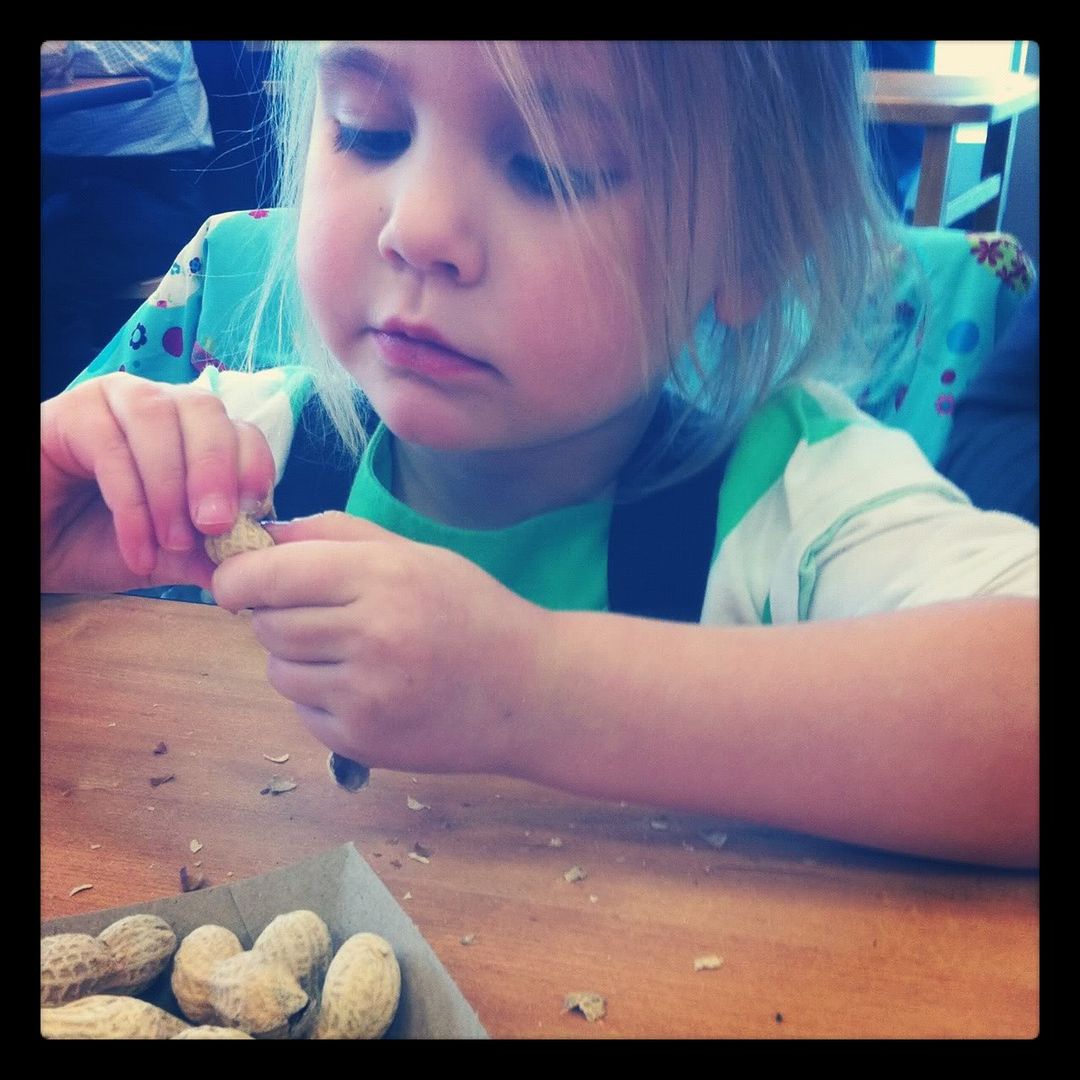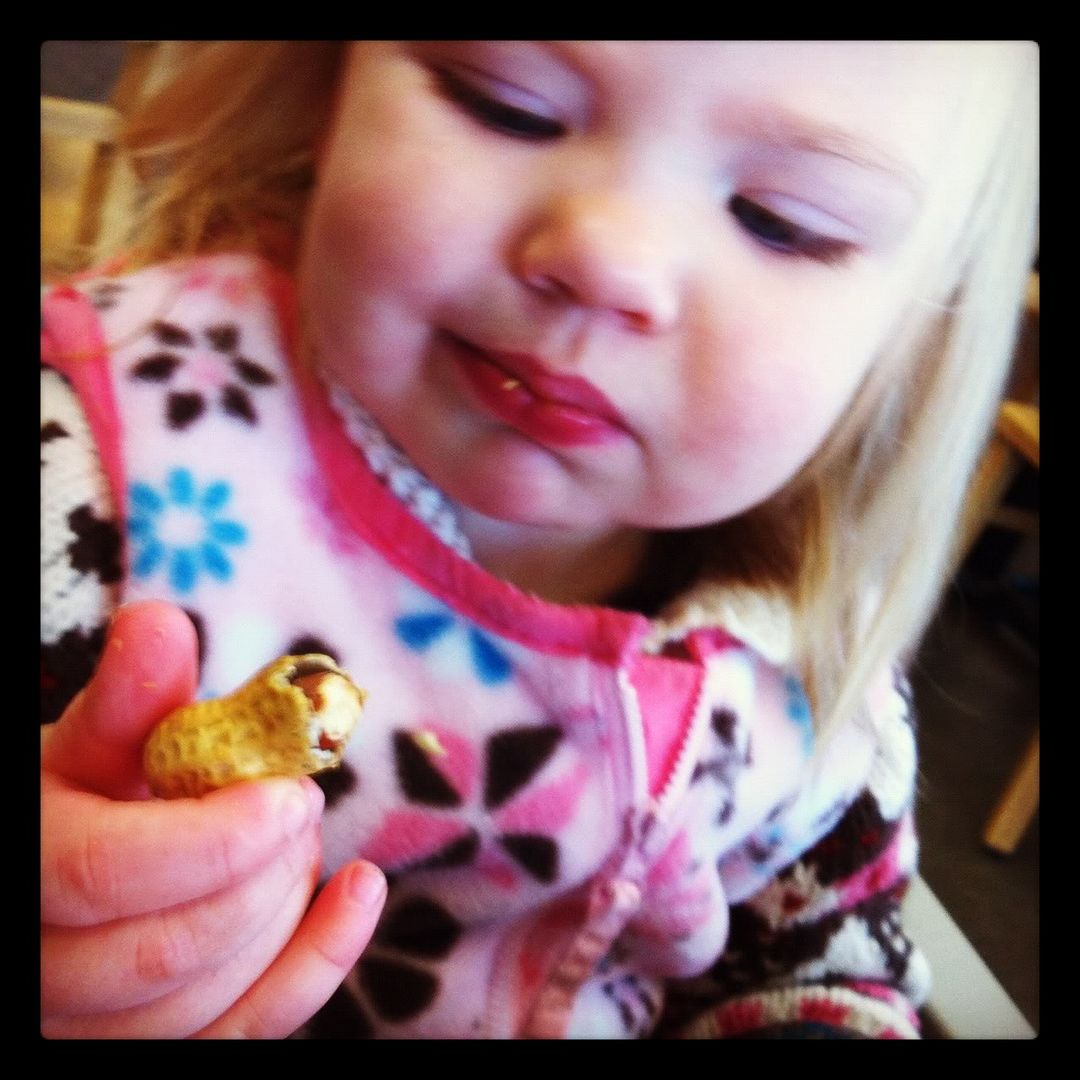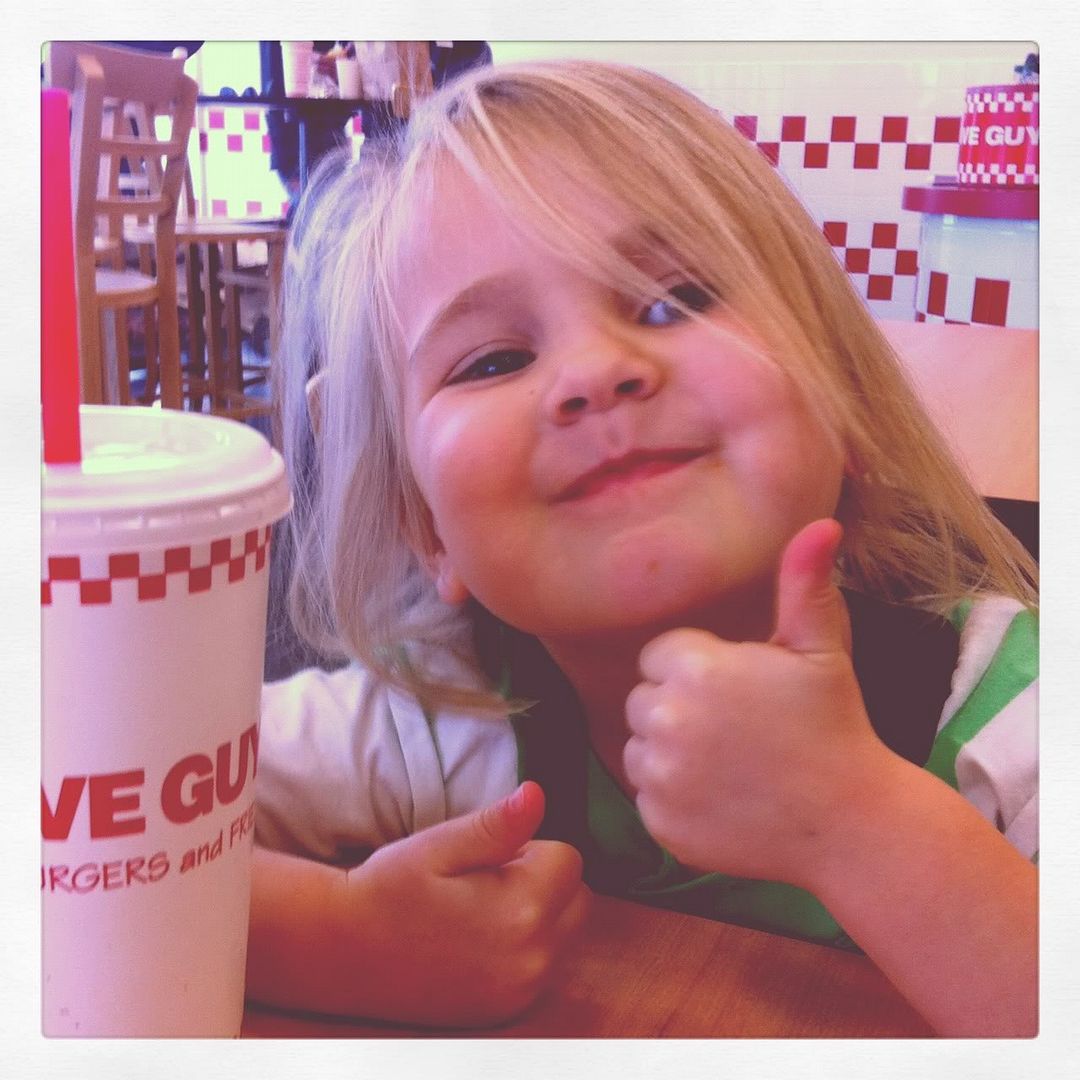 And the Cherry on the cake ... the cutest parking lot snowball fight ... Quinn VS Grumpy.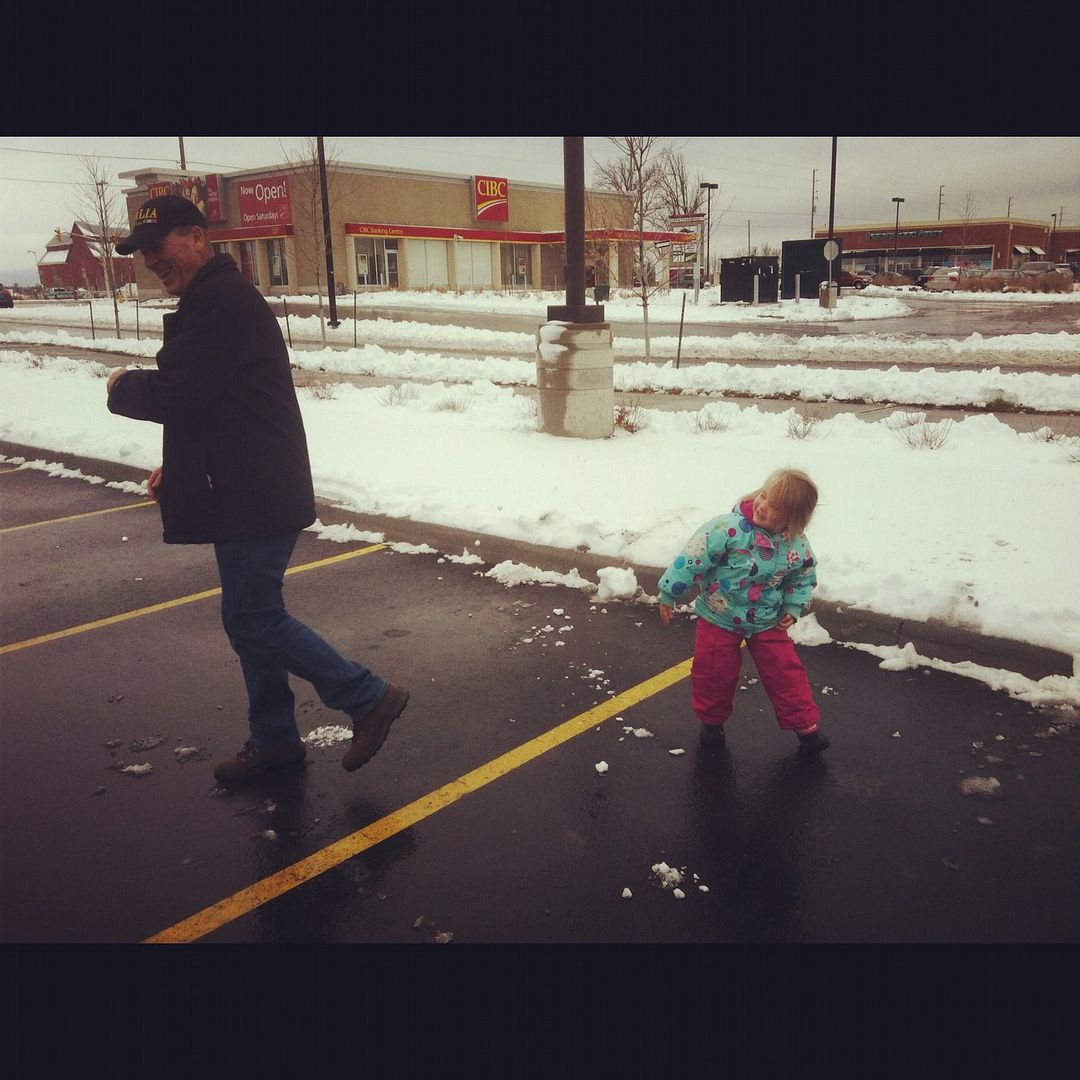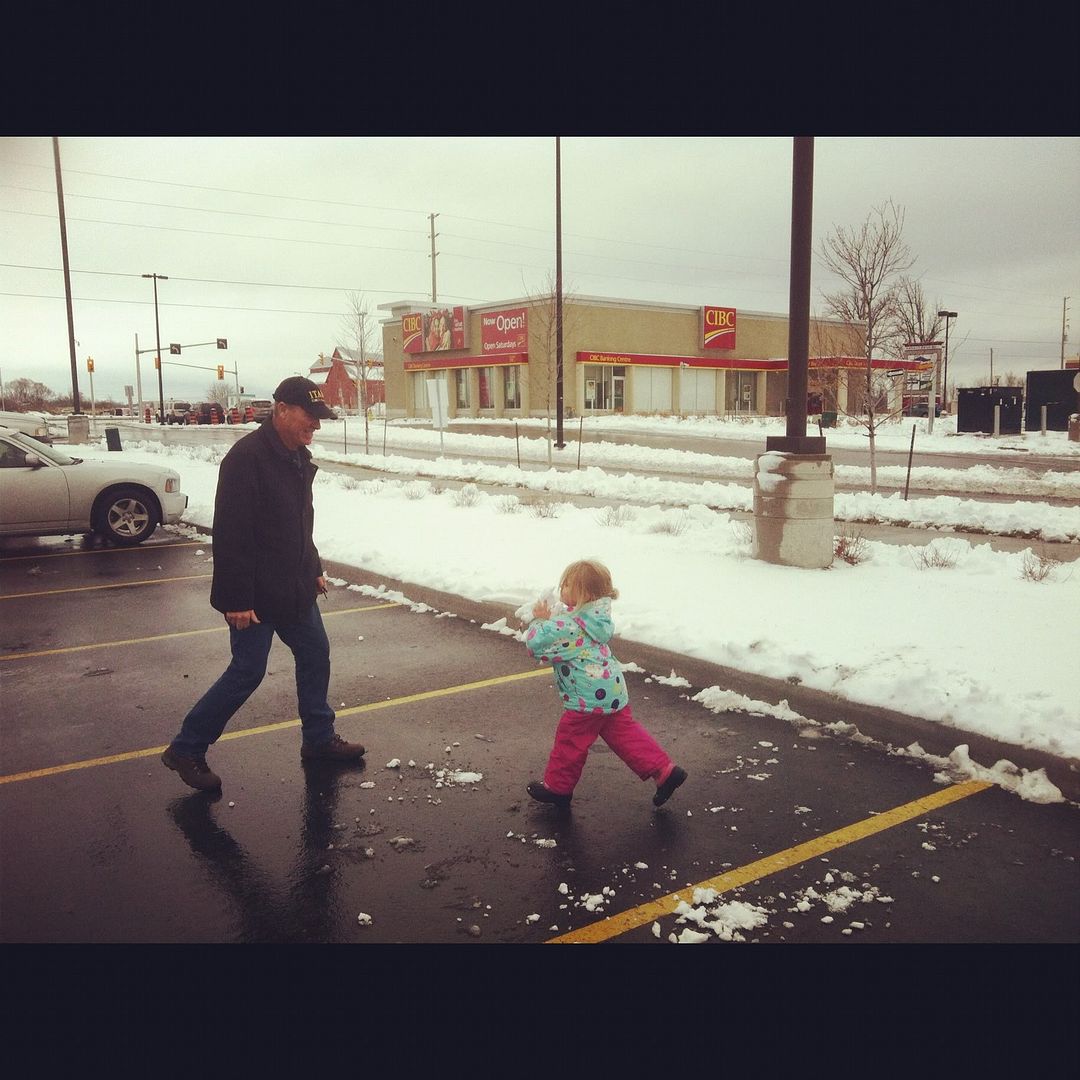 Christmas is coming ... can you feel it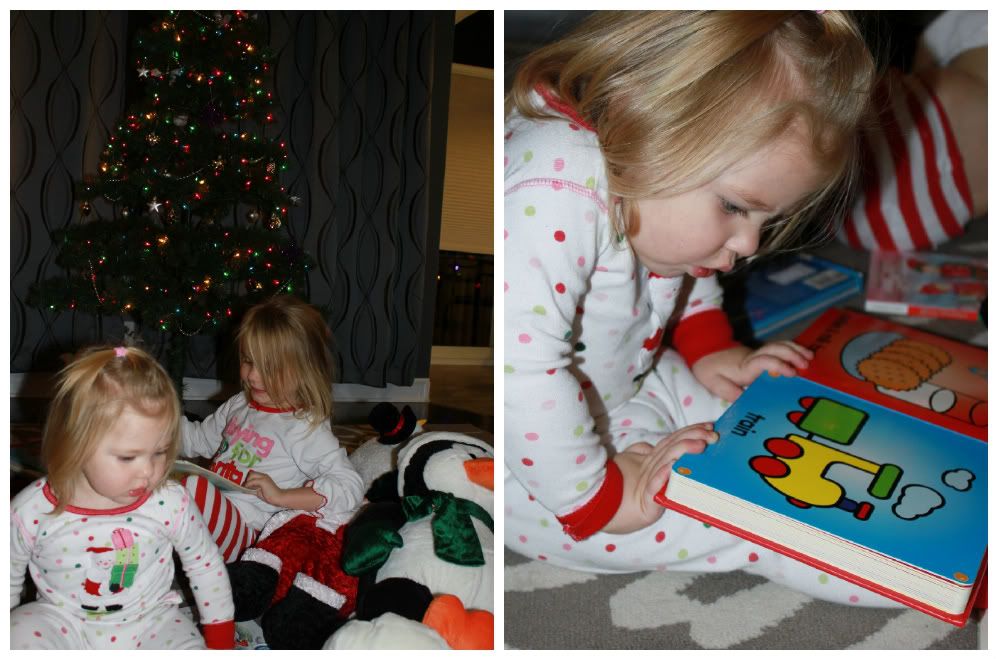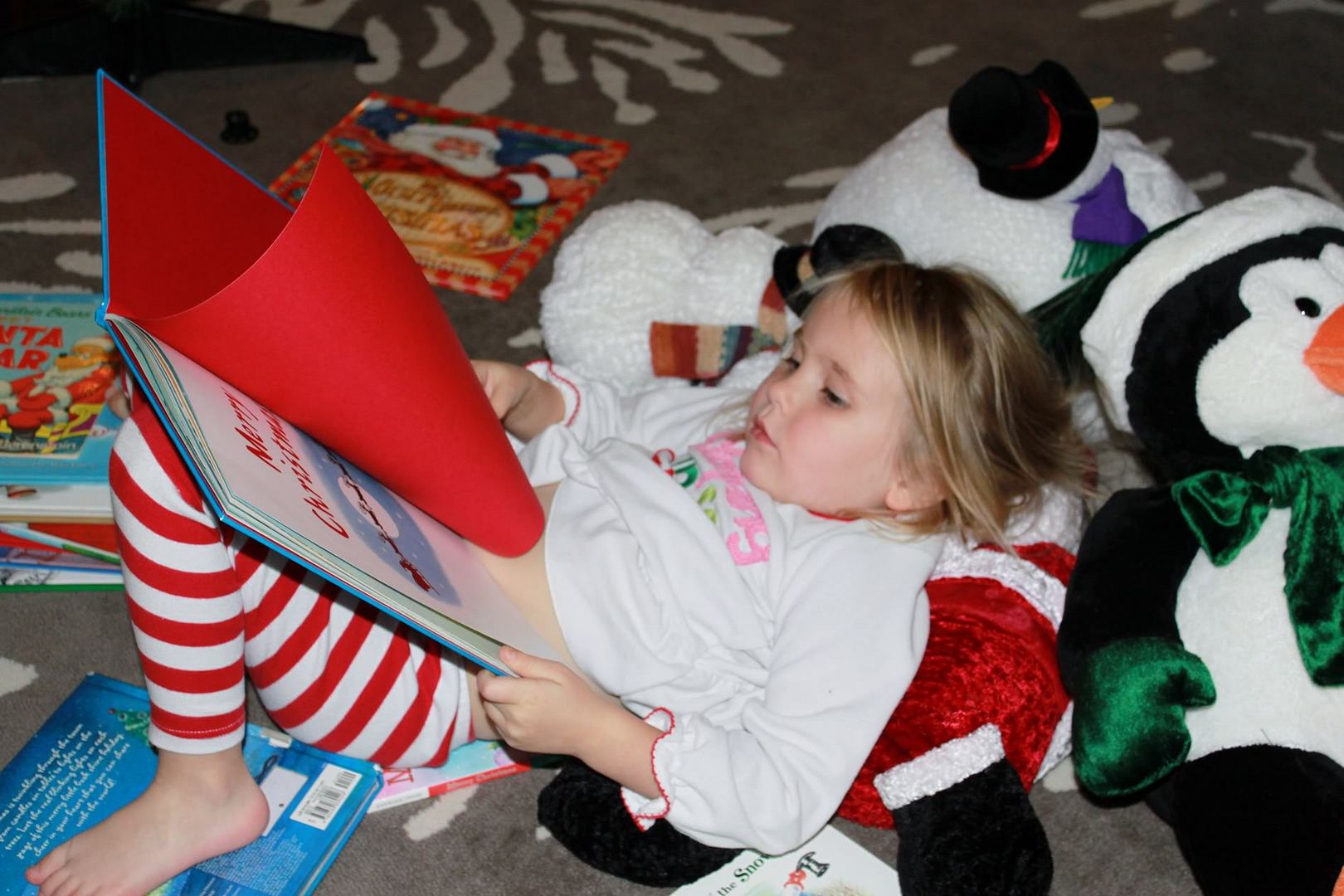 And today when the tree skirt was taken out of the box Quinn took the opportunity to play Santa. What followed was lots of "HO HO HO come here little girl and sit on my lap, tell me what you would like for Christmas" while Aisley walked around ignoring her cause sister has no idea what Santa's deal is.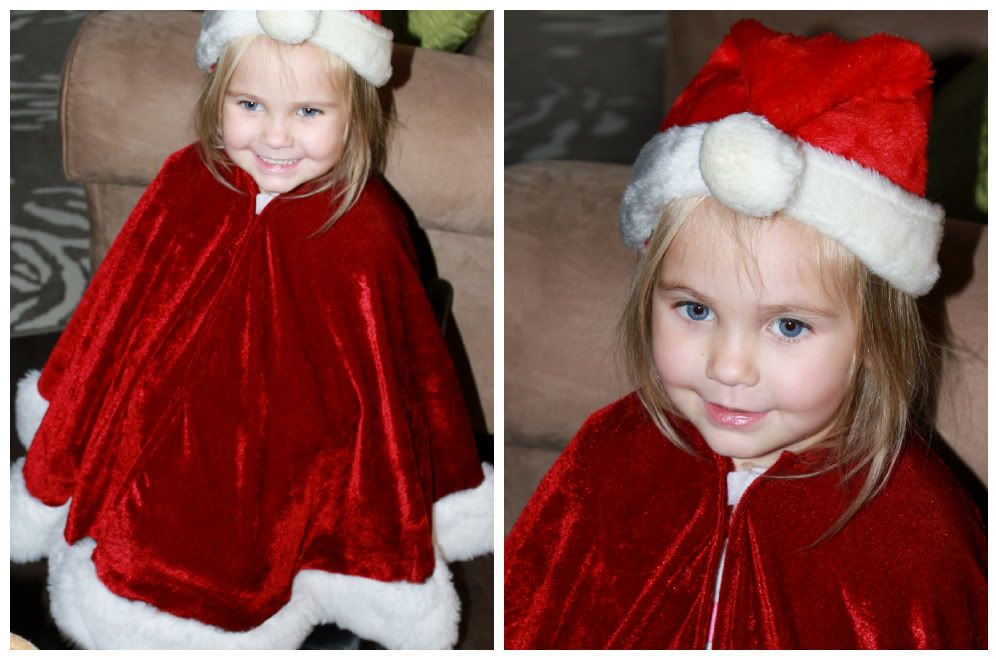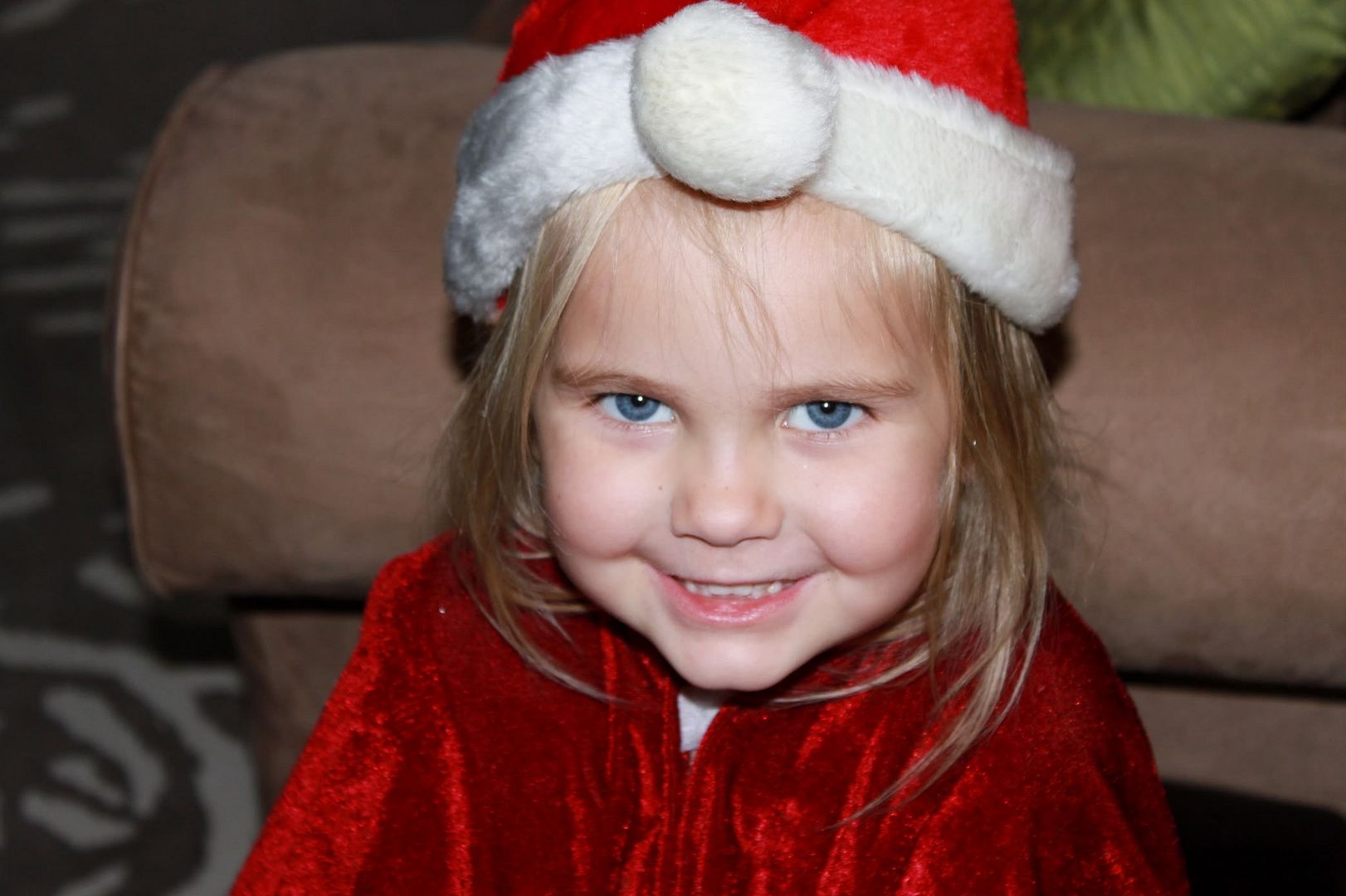 and when it is time to meet Santa I foresee a huge smile on Quinn's face and complete and utter terror on Aisleys, much like last years