My newest passion ... Pinterest! I try to get on a couple times a day to help get my creativity flowing and what a difference it has made. Looking at beautiful homemade things make me happy, what can I say. I have been looking for little things around my house that I think could use a little something extra and yesterday I found two. I already had all the items so I was able to do it for free, which is my favourite way to do crafts ... use what you have!
I had these three clear jars on my shelf in the kitchen that i had picked up a long time ago from the Dollarama. I decided that they needed some colour and since they are in the kitchen I decided to use items from my baking pantry. It's as simple as adding cupcake cups and cookie cutters to the jar and voila, simply beautiful.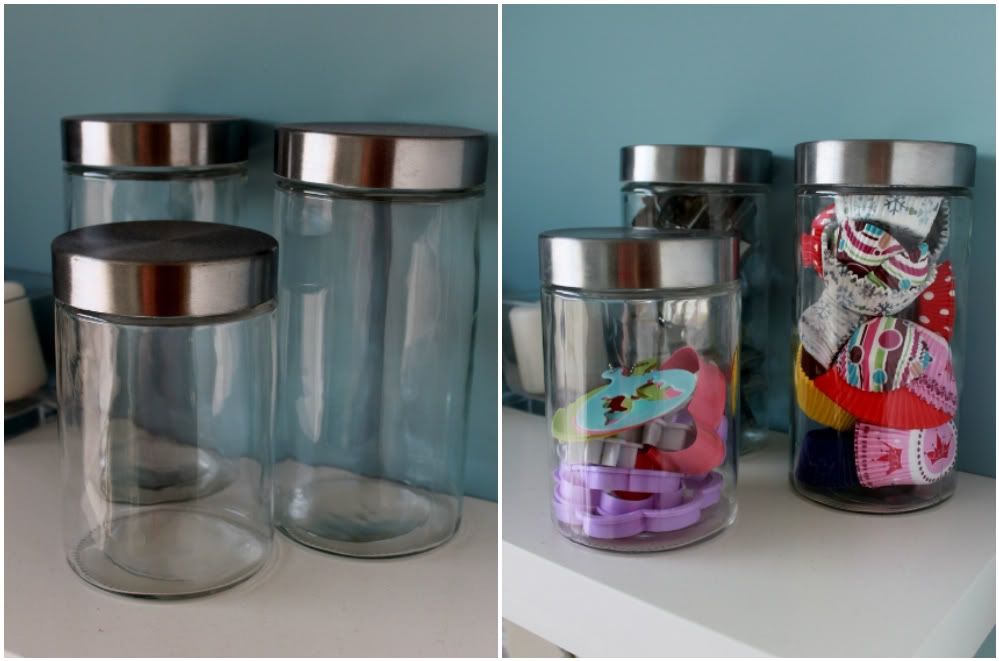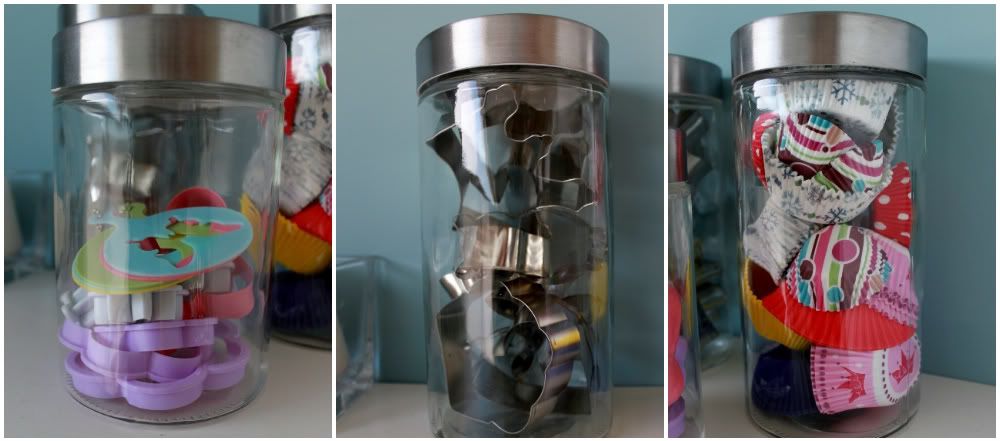 ****
On my fireplace mantle I have two cream candles on long wood candle sticks that I don't burn, they are there as decoration. But they were driving me crazy because I thought they were very plain. So it was time for a little makeover.
This is what you will need, scrapbooking paper, patterned scissors, 2 different ribbons, a little charm or decal , a glue gun and of course the candle.
First I cut out the paper and glued down one end. Pulling tightly I wrapped the paper around the candle then glued the other end down, then cut off the extra paper. Take your larger ribbon then glue and wrap the same as the paper. My ribbon had a few wrinkles but I pulled it tight when I wrapped it and that got rid of them. Then take your next ribbon and again glue and wrap. Last I thought it needed just a little something more so I glued on a decal I had from scrapbooking.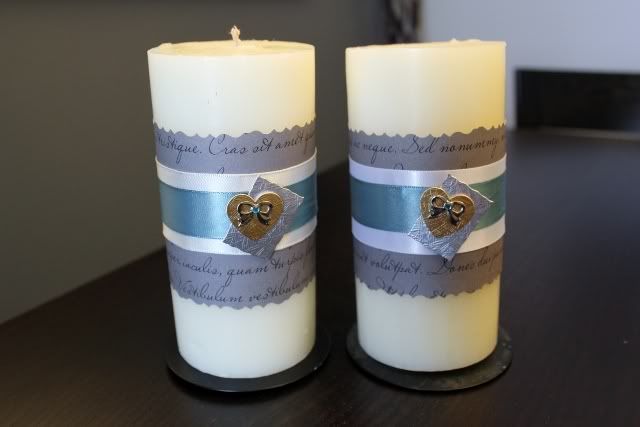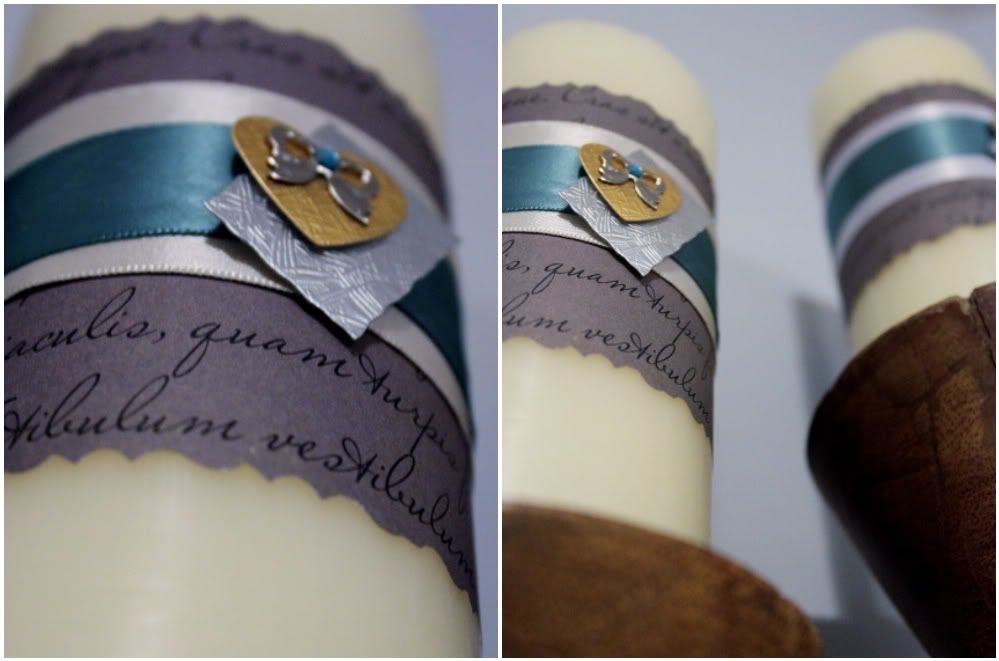 I am so happy with the way these turned out. They give my candles that little something extra that I was looking for. If you are planning on burning the candles these items are a fire hazard so please use caution and common sense. I can't wait to find the next hidden treasure in my house.